Raider vs Ravens Monday Night Football Free Pick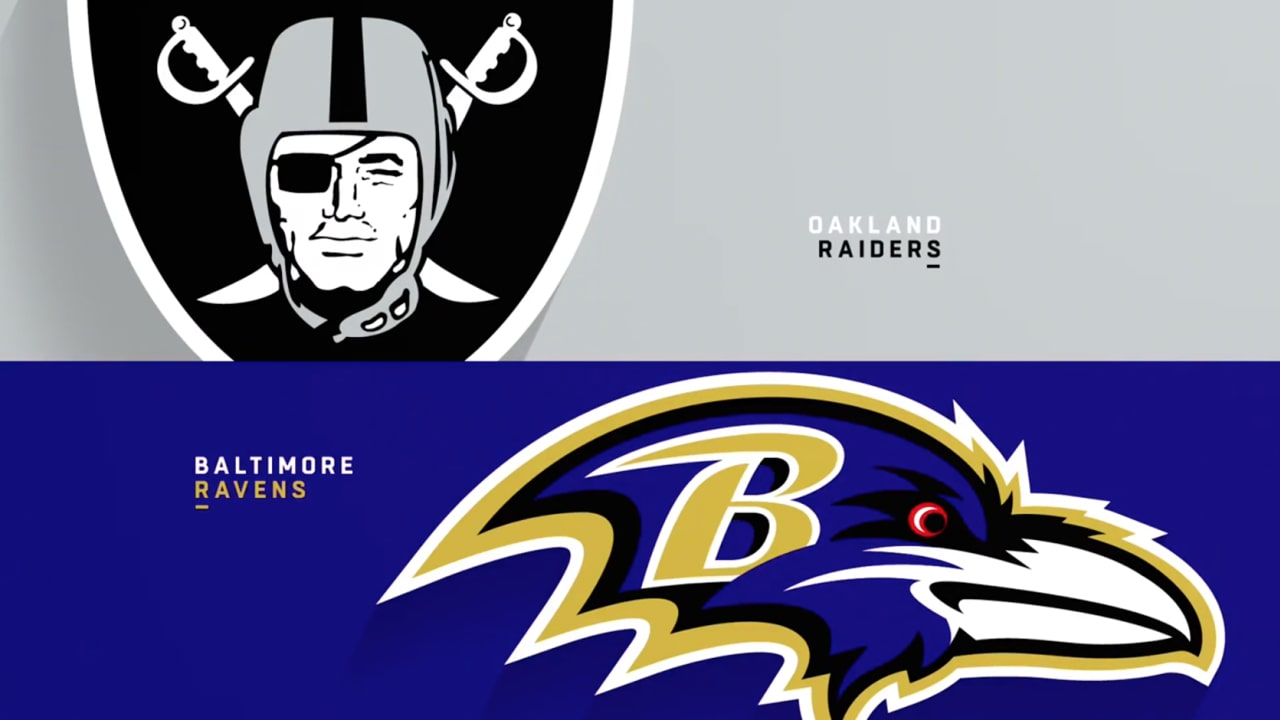 Welcome to Monday night football 2021! Here at OnlineWagerReview, we will be breaking down all the best NFL picks for the 2021 season.
If you're new to our system, we use our own proprietary NFL betting system to create our free picks. We also use this system to determine free picks, which we give to our community.
So, let's jump right into our Las Vegas Raiders vs Baltimore Ravens Monday Night free NFL pick:
Raiders vs Ravens line and betting odds:
Open: BAL -5.5 Current: BAL -4 Trend: 66% of spread $ going on Raiders
Power Rankings comparisons
In our NFL betting system, we lean heavily on our NFL Power Rankings. These allow us to compare the teams on a level playing field. We ultimately want to try to determine which plays give us the most "value" or "bang for our buck"...
When researching this matchup, we rank the teams as follows:
Baltimore Ravens: Grade of B- (10 wins on the season) Las Vegas Raiders: Grade of C- (6 wins on the season)
How do these graded teams match up? Let's take a look...
Ravens should be a bigger underdog
When we run these team grades against our custom formulas, we determine that our line would be:
Baltimore -6.5 Las Vegas +6.5
We see that the Ravens should be a bigger favorite. The opening line of BAL -5.5 was more realistic and accurate of a line.
Do you bet road favorites in a primetime game?
This is a great question...and depending on which professional gambler you ask, you might get a different answer.
In our betting system, one of our golden rules of thump is - underdogs make you money! (very important, always try to remember this). We always try to avoid road favorites in prime-time sports (Thursday, Sunday night, and Monday night).
See below how to handle tonight...
What's the money flow telling us?
We always watch the money flow. And what do we do with this flow? We bet against it...
In tonight's match, the books have seen heavy money bet on the Raiders. Over 2/3 of the "handle" (or money bet) on the spread has been placed on the Las Vegas Raiders...
64% of the bets and 66% of the handle at @DKSportsbook is on the Raiders +4 for tonight's game against the Ravens. pic.twitter.com/QhxuPXNF73

— Covers (@Covers) September 13, 2021
We see this as a bullish signal for the Ravens. Betting against the "public" money flow is always the way to go. The public will move lines, but ultimately the books want equal action. This will create value in the line for betting against public money.
Who to bet on - Raiders or Ravens?
For the first Monday Night game of 2021, we are recommending our players - tread lightly. We see some nice value betting on the Ravens -4, but this goes again some of our main betting principles. Proceed with caution.
Tonight's best bet:
Ravens -4
Confidence: Medium-low (betting against the public, but on a road favorite)