Browns vs Jets Over Under Free Pick, Monday Night Football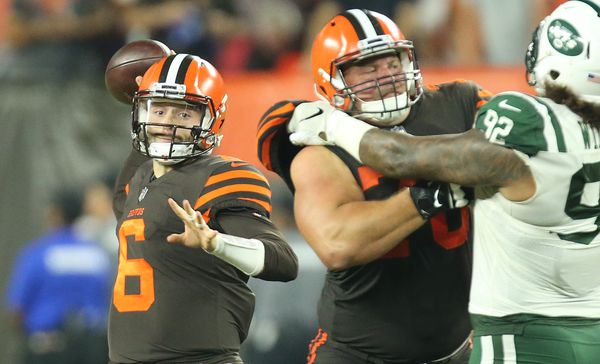 Looking for a bet in tonight's Browns vs Jets Monday night football game?
Alright, you have come to the right place...
As I sit here at my desk on a Monday afternoon, I am reviewing the bets from this weekend. Man, we saw some good winners. The custom betting system makes it very easy on my life. It crunches the numbers, suggests winners. I place bets. Make money. Rinse and repeat...
Life is good when I walk in Monday mornings our members have doubled and tripled their money. Win win situation for our community. Gotta love it.
Note - Betting system picked of 70% this week! Signup now and start winning. Full season discount are available for limited time!
Now for tonight's game, our betting system is showing us a winner. Since we did so well this weekend - we will give it away for free.
Here is our betting system's proprietary over/under pick for the Browns vs Jets on Monday night football:
Sports books have set the over/under at 45 1/2. Our custom algorithm is telling us this number is too high. Bettors should take the UNDER on tonight's game.
Lets look at some stats that support the UNDER:
Through week 1, Jets rank 14th in yards per pass attempt allowed (held Bills in check). This should continue tonight...
Cleveland had trouble getting going in week 1 (vs TEN). They now have to go on the road vs NYJ. This spells trouble for an offense trying to find its identity.
NYJ had an abmismal offensive outing in week 1. Now Trevor Seimian takes the helm. Enough said...
Take the UNDER in this matchup with Medium confidence. Expect a low scoring affair...that might put you to sleep early...but you will wake up to a winning ticket!