Saturday College Free Pick: Ohio State vs Illinois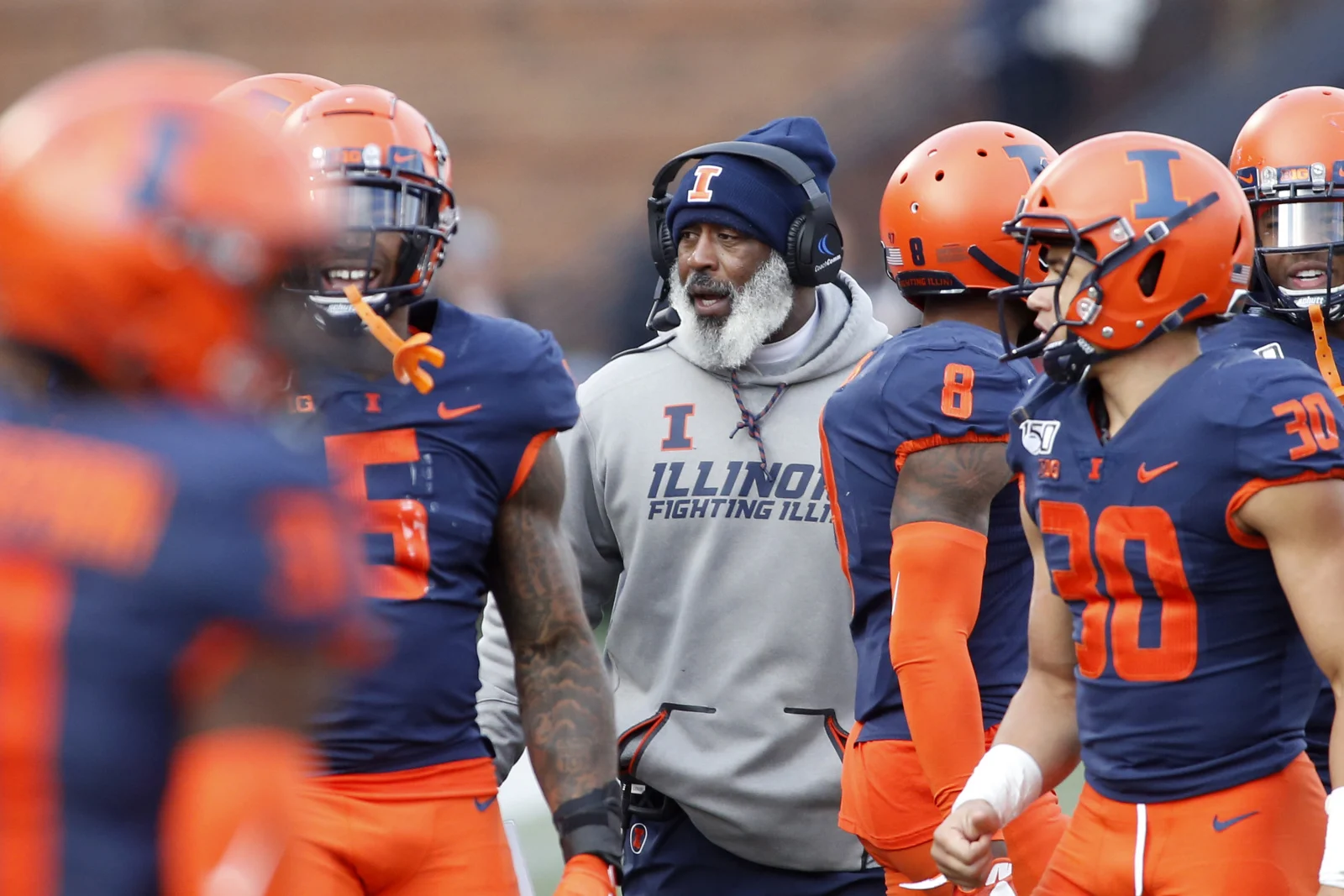 This Saturday's free pick comes out of the Big Ten as #3 Ohio State (4-0) takes on Illinois (2-3). Ohio State is coming off of their biggest win of the season, taking down #9 Indiana 42-35. Illinois is on a two-game win streak after starting their season 0-3.
Ohio State Betting Analysis
Ohio State is one of the best teams in the country and certainly the best team in the Big Ten. Justin Fields is likely a Heisman finalist and his offense is full of other weapons that include running back Master Teague and receivers Chris Olave and Garrett Wilson.
We are used to seeing an elite defense at Ohio State but this year that really isn't the case. They rank a respectable 45th in points allowed per game, far from what you would expect this defense to be like. However, when you lose most of your top talent guys to the NFL, it's understandable to expect a dip the following season.
Illinois Betting Analysis
Illinois is good at one thing and that's about it. The Fighting Illini can run the ball and they like to do it a lot. Illinois ranks 20th in the country in rushing yards per game. Although, they rank just 113th in passing offense and as a result are 100th in points scored per game.
The Illinois defense isn't very good. They rank 92nd against the pass and 96th against the rush. By their standards, ranking 82nd in points allowed per game isn't as terrible as it could be.
##Ohio State vs Illinois Free Pick and Prediction
Ohio State is coming off of their biggest win of the season and their schedule gets very easy the next two weeks. Last week against Indiana, Ohio State looked a little unmotivated at times, especially in the second half when they had a lead of over 20 points. That is something you don't like to see if you are betting on a team like Ohio State when they are big favorites.
Illinois is going to want to run the ball a lot in this game. They will have to throw more than they like as they start to trail but the Ohio State defense is 119th against the pass. While Illinois isn't a good passing team, they can do better than you would expect against this defense.
This will be a sleeper game for Ohio State. This will be a get it over with going through the motions type of game. They should cruise to victory but Illinois should be able to stay within the spread on this one. Illinois will run a lot of clock and should be able to throw fairly well at times, at least enough to keep this one close. Anything 28 or higher is a great bet for Illinois, certainly bet it if you can get the hook at +28.5.
Pick: Illinois+28.5
(Published YTD Results: 13-8 💰)